Pattern Printing for the Digital Age
Sewists

---

PDF downloads have helped many great independent designers reach more keen sewists BUT..
..they still have to be printed!
We are on a mission to deliver your patterns without using your printer, ink or sticky tape.
​This copy shop is run by an exceptional sewist plus a printer nerd and is

dedicated to pattern printing.

Got questions or need advice? Just ask, no charge.​

Our Offer To Sewists

Upload your patterns here <Upload>
We email you the price (based on total length)
You pay - We print​

Independent Designers

---

We are on a mission to help you sell printed patterns.
​Ultralight paper for lower postage.
We can print directly for you or ..
..Refer your PDF download customers to us.
We can add watermarking/serial numbering and follow your 'fair use' policy for multiple copies.
1066.8 mm (42 inches) wide by any length​

Our Sample Offer To Designers

Email us an A0 format PDF of one of your patterns .
We will print it on 24gsm Patternsy paper.
We will mail it to you anywhere in the world.
No strings, no catch, no charge, not even for postage,
---
Powered by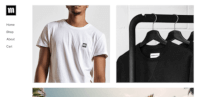 Create your own unique website with customizable templates.